New businesses can be added after creating an account. After account creation, you must log in to the site. There are two level passwords to get onto this level.


The first username is: directory
The first password is: NewEntry61354
Next you will see the following screen


Here you will use your login credentials that you made.
From there you will see the Directory [Edit] screen.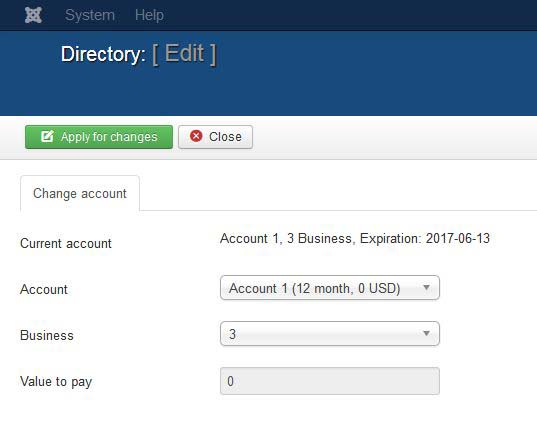 Select Account: Choose Account 1 – 12 Month, 0 USD)
Business: Choose the number of business you want to add: 1-100. Remember to write down your username and password for future edits.
Apply for Changes – Click the green button
Click Close Button
Click the green New button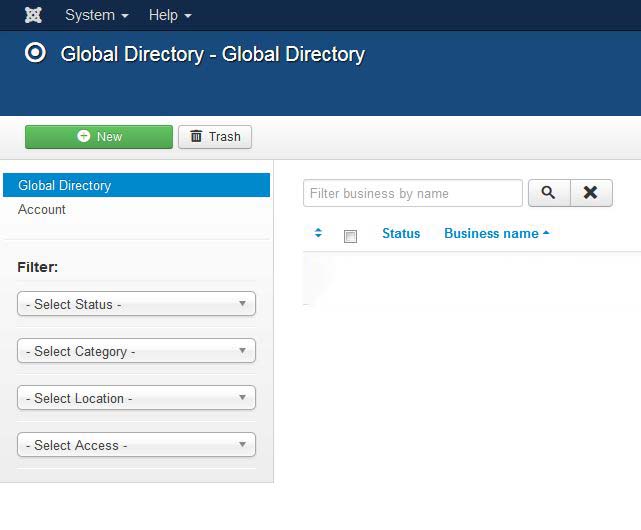 Below is the next screen you will see to fill in your business information.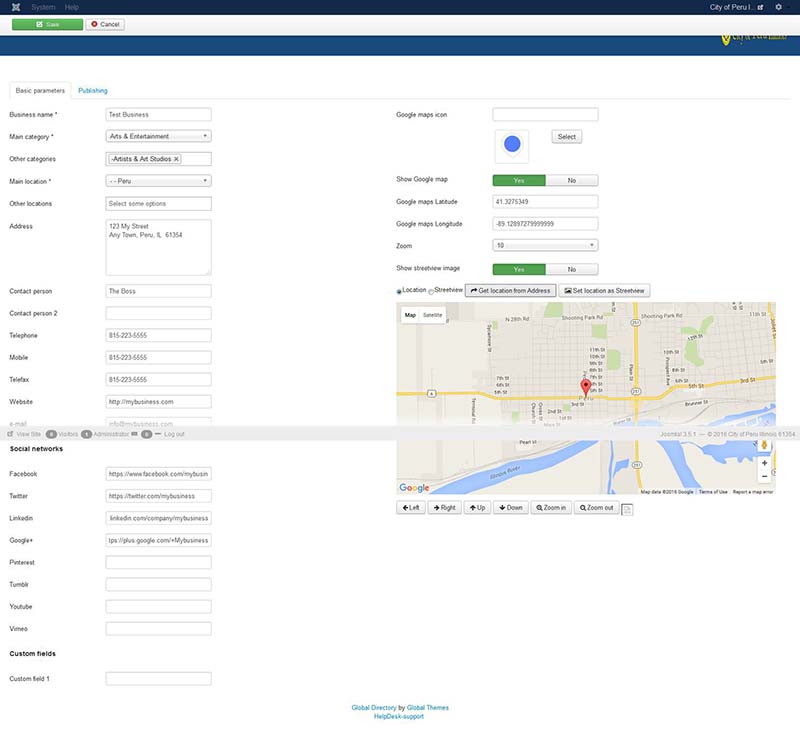 Fill in the fields regarding your business information. Note: Website and social media addresses must include the http:// or https:// prefix.
For the mapping section, ignore the latitude and longitude and click the button "Get location from address". Once saved, the latitude and longitude will fill in.
When all the fields you want to add are entered, click the Save button.
To log out: Click the Gear Icon in the Upper right screen, the click logout.
If you want to edit or add a new business: enter your login information to gain access to the directory administrator screen.
You will see your business listed under Business Name.
Click the link to edit your account. If you want to add another business, Click Account button. Change the number of businesses from 1 to the number you want, to change the number of businesses you want to have available. Click the Apply for Changes Button. Then click the Close button.
You will now be able to add a new business or edit the businesses you currently have listed.
Always remember to log out when done.